Global Real Estate Perspective
March 2022
This market overview is based on 2021 real estate data, all outlook statements are as of 21st of February 2022. We are closely monitoring the escalation in geopolitical events in Europe but, as of the 1st March, it is too early to comment on potential real estate implications.
Ongoing recovery as restrictions ease
Although the impact of COVID is still being felt, many parts of the world are now moving towards living with the virus as opposed to operating with strict restrictions. This is flowing through to real estate markets with demand picking up in those sectors highly impacted by restrictions such as office, retail and hotels. Uncertainty however remains a key theme going forward as concerns remain around new variants, emerging geopolitical issues and elevated inflation.

In the office market net absorption was positive across all the regions in Q4 2021 for the first time since the onset of the pandemic, with corporates maintaining their focus on high-quality space. Demand for logistics space continued unabated with rental growth accelerating strongly. Recovery in the retail and hotel sectors remains market and sub-sector specific. Overall, forward looking indicators point to an ongoing improvement in occupier activity with demand broadening across the sectors.
Global Real Estate Health Monitor
Global transaction volumes reach all-time high 
On the back of a broadening recovery, the global capital markets recovered in a profound manner during 2021. As such, investment activity surged by 54% in 2021, totaling a record US$1.3 trillion. The year's strength is attributed to the most mature, diversified markets.
Unprecedented investor interest and strong fundamentals ushered annual volumes to record highs in the Americas and Asia Pacific. The EMEA market also performed well with volumes climbing 25% year-over-year. Buyer pools are deep and diversifying, especially as cross-border investors reemerge from the sidelines. This has bolstered competition for on-market product, resulting in strong pricing performance and improving liquidity in more corners of the market.
Appetite for sectors with favorable leasing performance and operational resilience – living, logistics and alternatives – persists, but activity is stabilizing and increasing for the sectors that experienced greater cash-flow uncertainty during the pandemic. Although sentiment for commercial real estate is optimistic, the potential for new variants, inflation and upward rate pressure present risks for the continued recovery of the asset class.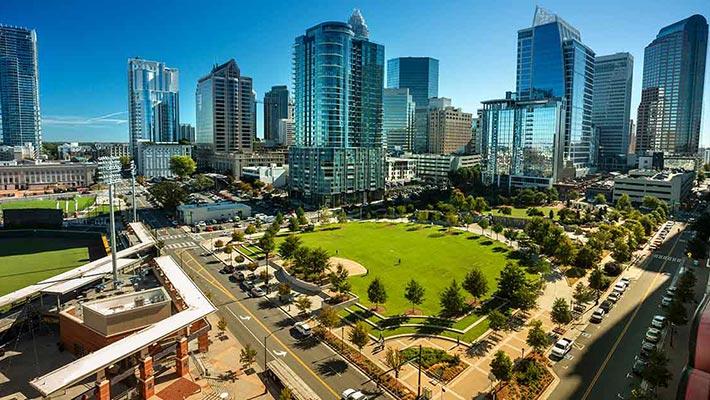 Global Real Estate Perspective March 2022
JLL's latest Global Real Estate Perspective looks at market dynamics and the prospects for 2022 and beyond.
Get in touch with our research team to find out how we can support your real estate strategy with market insights and strategic advice.