What is ISO45001 and why is it important to JLL?
Real Estate Insight by Martin Green, HSE Manager MEA, Project & Development Services.
While Occupational Health and Safety (OHS) measures rarely make headline news, this is one area where 'no news is generally good news'. Leading developers and contractors have come to recognise that creating a safe and attractive working environment is not only critically important in attracting and retaining the best staff, but also contributes positively to their reputation and standing with investors and other stakeholders.
What is ISO 45001? Although the term ISO 45001 may not be on the 'tip of the tongue' of all real estate professionals, it is of critical importance. ISO45001 is currently the global standard of Occupational Health and Safety in the real estate and construction industry (superseding British standard OHSAS 18001 in this regard). It is envisaged that the adoption of ISO 45001 will, over time, contribute to a reduction in occupational incidents, injuries, and ill health on construction sites around the world.
The benefits of ISO45001 certification are numerous. It shows an organisation has a management system in place to reduce health and safety risks within the workplace, protecting workers from injury, and ill health. Specific benefits of ISO 45001 certification include:



Reduced costs of incidents / accidents



Reduced risk of downtime and the costs of disruption to operations


Reduced cost of insurance premiums


Reduced absences and employee turnover rate


Improved ability to respond to legal and compliance requirements

JLL achieves ISO45001 certification

JLL's Project and Program Management service line, advises clients on their OHS strategies across the MEA region, with particular emphasis on complex and large-scale projects in the Kingdom of Saudi Arabia. A major component of this advice relates to how clients can achieve internationally recognised standards of OHS.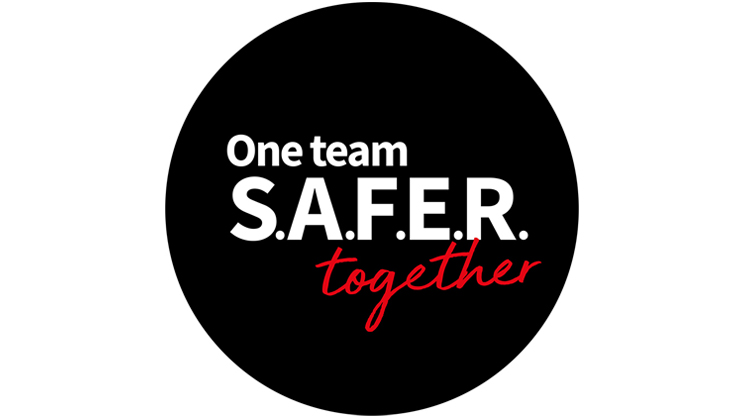 In providing this advice, our team has come to appreciate the benefits of achieving international best practice and has recently received ISO45001 certification ourselves. Commenting on this Martin Green, HSE Manager MEA said.
"Achieving ISO 45001 certification is extremely important for JLL's business, as it sets the benchmark for us to improve the effectiveness and efficiency of our safety management system across the MEA region. A fantastic achievement, made possible by the dedication of our project, technical operations and HSE teams."
"It demonstrates JLL's commitment to Workplace Occupational Health and Safety - proactive management on site (particularly on mega projects in KSA) – providing ample training and working in collaboration with all project stakeholders to develop practical, feasible and implementable OHS risk management solutions."

"By achieving ISO 45001 certification, our business achieves a level of international recognition for meeting the OHS standards that are important within the real estate industry. Our commitment to those standards can be recognised by existing and potential customers, and our staff. Achieving ISO 45001 comprises a core component in JLL's strategy to better serve our client's by attracting and retaining the best quality staff."