Redefining Retail Logistics
What does the future hold for supply chains, warehousing and the role of the store?
In the fast-changing retail sector, success has never been more dependent on the supply chain. Omni-channel is adding new layers of complexity to retail logistics: it's no longer just getting products onto shelves, but making them available anytime and anywhere. 
So how can retailers and investors thrive in an omni-channel world? That's the starting point for our report, Redefining Retail Logistics.
Delivering on delivery
With consumers increasingly shopping online, buying decisions often rest on how quickly and efficiently retailers can get goods out of the warehouse and into their hands. Yet it comes at a financial cost; pressure from e-commerce competitors only adds to the squeeze on retailer margins. 
As omni-channel retail evolves and consumer expectations around delivery increase, supply chain and logistics management will be crucial differentiators for retailers. Increasingly sophisticated technology and big data are helping to forecast demand, manage inventory, reduce costs and provide superior customer service. Ultimately, the entire supply chain will be digitalised; e-commerce is just a part of this process.
Bricks support clicks
The role of the physical store is shifting to provide an experience that can't be recreated online, letting customers interact with products, people and the brand itself. The right space in the right location will continue to attract consumers and generate returns for retailers and investors. Furthermore, physical stores have an increasingly vital role in click-and-collect and returns. 
Investor rethink
There's a risk that investors aren't looking at the whole picture as Europe's retail industry enters a period of adjustment towards a thriving environment, supported by retail and logistics space that are fit for purpose. Investors need to respond to digitisation; flexibility will be key. For retail investors, this means rethinking how they value stores and repurposing obsolete real estate. For industrial investors, it's about exploring new urban models to better service last-mile delivery. 

Sustainability in focus
Today's consumers expect retailers and their partners not only to make their supply chains more sustainable, both in terms of ethics and the environment, but to demonstrate that they've done so. 
Whether you're a retailer or an investor, download a copy of Redefining Retail Logistics to understand more about what omni-channel means for you. 
Fill out this form to download report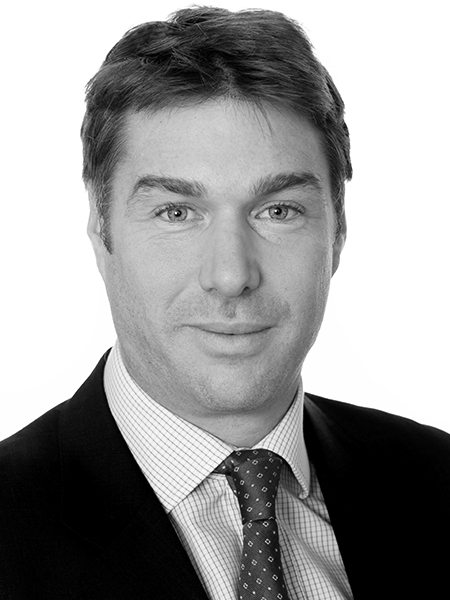 Mike Bellhouse
Director, Head of Retail Investment, International Capital Markets
Talk to one of

our experts
To find out more about what the retail and logistics trends highlighted in our report mean for your business.